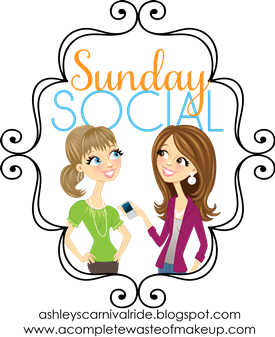 1. What is the name of your blog? How long have you been blogging?
I am a southern girl living in southern California - so I decided to call my blog Southern California Belle. I've been on inconsistent blogger for a couple of years, in the past I've read blogs more than focus on my own. But I'm working on it ;)
2. Why do you blog?
To write type my thoughts. Sometimes putting them out their for the world to read makes them more real. It will be nice able to look back one day and see who I was in my twenties and where life takes me. I enjoy reading blogs of people from all walks of life.
3. What is the first blog you ever followed?
Jamie at This Kind of Love
4. What is your favorite post you wrote in 2012?
See this
post
. It explains why
all
my prior blogs posts were deleted. I think it is a worthwhile for all bloggers to read and be aware of copyrights and blogging.
5. What are your blogging goals for 2013?
To blog consistently.
Comment more and be a sincere blogger.
Develop more friendships with blogs.
Meet a bloggy friend in real life.
6. Top 3 favorite blogs to follow?
There are some many wonderful bloggers I admire for all wonderful reasons here are a few of my favorites ...